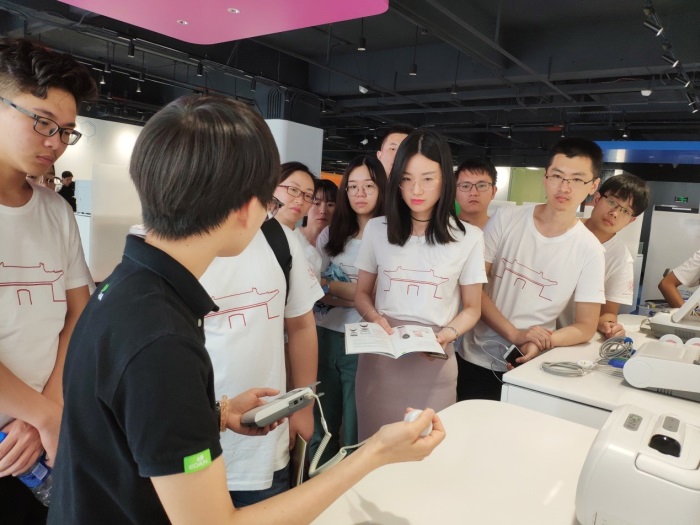 On the afternoon of July 19, the practice group arrived at the third stop of the practice - Edan Global Headquarters. Edan is a leading provider of healthcare products, solutions and services whose business covers six sectors: patient monitoring, ECG products, ultrasound imaging, maternal and child health, in vitro diagnosis, and intelligent health.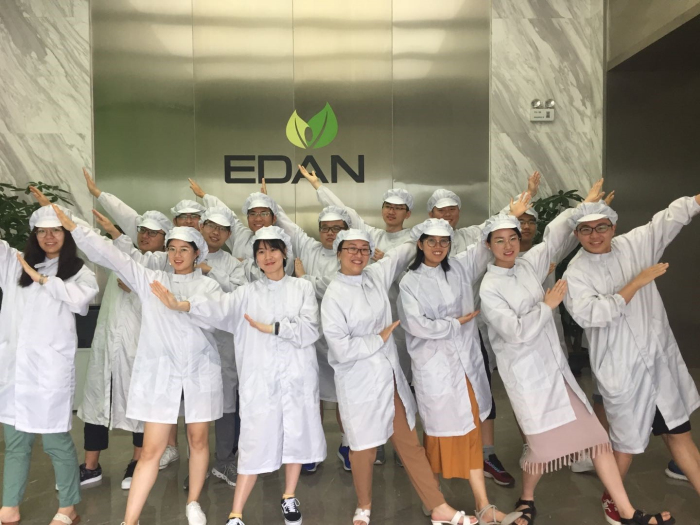 Led by the staff of Edan, the group first visited Edan Science Park and learned about the layout of R&D, production and storage in the park. Then they visited the product showroom on the second floor of the R&D building. Engineers from all areas of the product line introduced to the team members the full range of Edan products. After the visit, the team was warmly received by Mr. Zhang Hao, chairman of Edan, who was admitted to Shanghai Jiao Tong University in1981 to study medical instruments and was a senior of our School of Biomedical Engineering.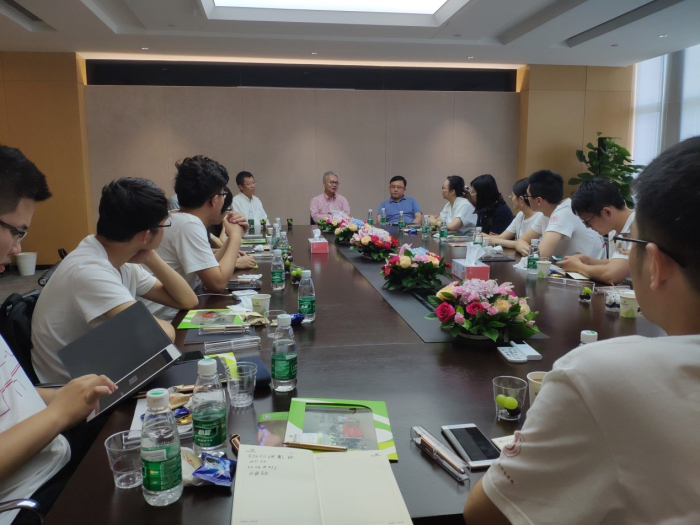 All in all, the social practice team's visit to Edan was very rewarding -- they not only felt the hospitality of it, but also learned the value of many enterprises concept.